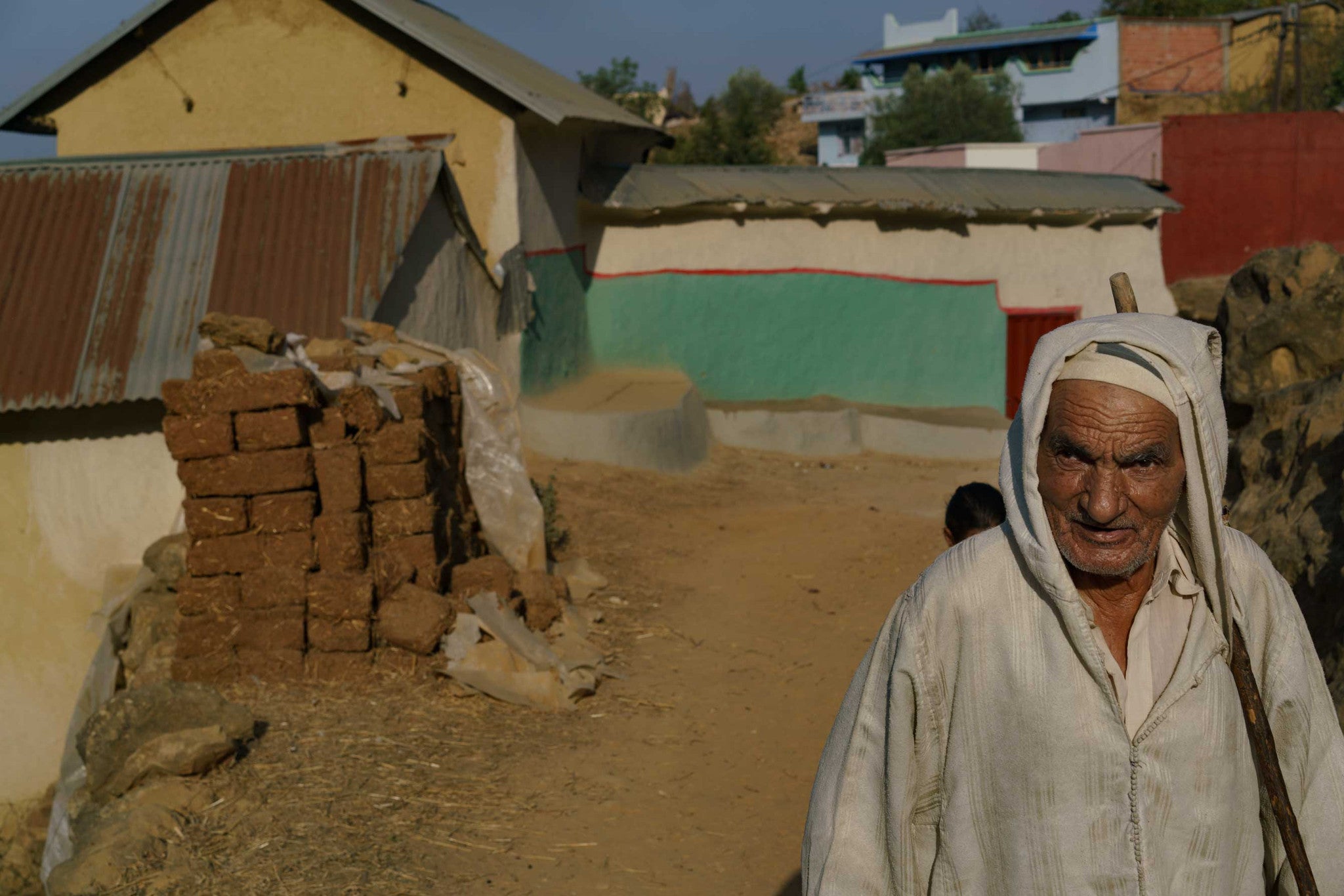 BENI FOUDA, MOROCCO
Travel Notes
The commune of Beni Fouda lies in the heart of the Rif Mountains. Isolated and difficult to reach, yet absolutely worth a day's journey from Tangier or Fès to experience life in one of the most traditional societies of Morocco, the Riffian Berbers. The colorful and unique indigenous Berber architecture punctuates the landscape surrounded by rolling hills of ancient olive groves.  While a driver, guide and translator is essential, it is evident even with the language barrier, that the people living there are of open hearts, minds and awaiting the moment to share their hospitality and culture with their guests.
Currency
Dirham

Time Zone
Western European
Language
Arabic, French, Berber Dialects

Local Cuisine
Moroccan
Best time to visit
Year-round

Dress Code
Chic Caftans, Leather Babouches
WHERE TO STAY
L'ÎLE DE CAROUBIER
Douar Beni Fouda Commune
34008 Beni Kissane, Morocco
+212 666 061 260
HOW TO GET THERE
REQUIRED READING
BY The L.A. Mayer Museum for
Islamic Art
PURCHASE
The Objects
Exclusive Edition 004 Moroccan Leather Tote
This lambskin leather tote was made by artisans working with traditional methods in the tanneries of Fès, Morocco where the craft of leatherwork has thrived for nearly twelve hundred years. The leather used in the tote follows ancient traditions passing first from the farmer to souk, then souk to tannery, and lastly from the tannery to artisan for quality construction of the goods.
The Story
LIFE IN A BERBER TOWN
Abdusalam is a farmer and Berber tribesman living in the remote Rif Mountains of Northern Morocco. The Berbers who are indigenous to these lands, are believed to have lived in the area since 10,000 BC. Throughout history, the Riffian Berbers have traded their handicrafts with Moorish and Arab urbanites of the Maghreb, but largely made their living via a pastoral, self-sustainable, farming lifestyle on the abundant lands that surround their villages.