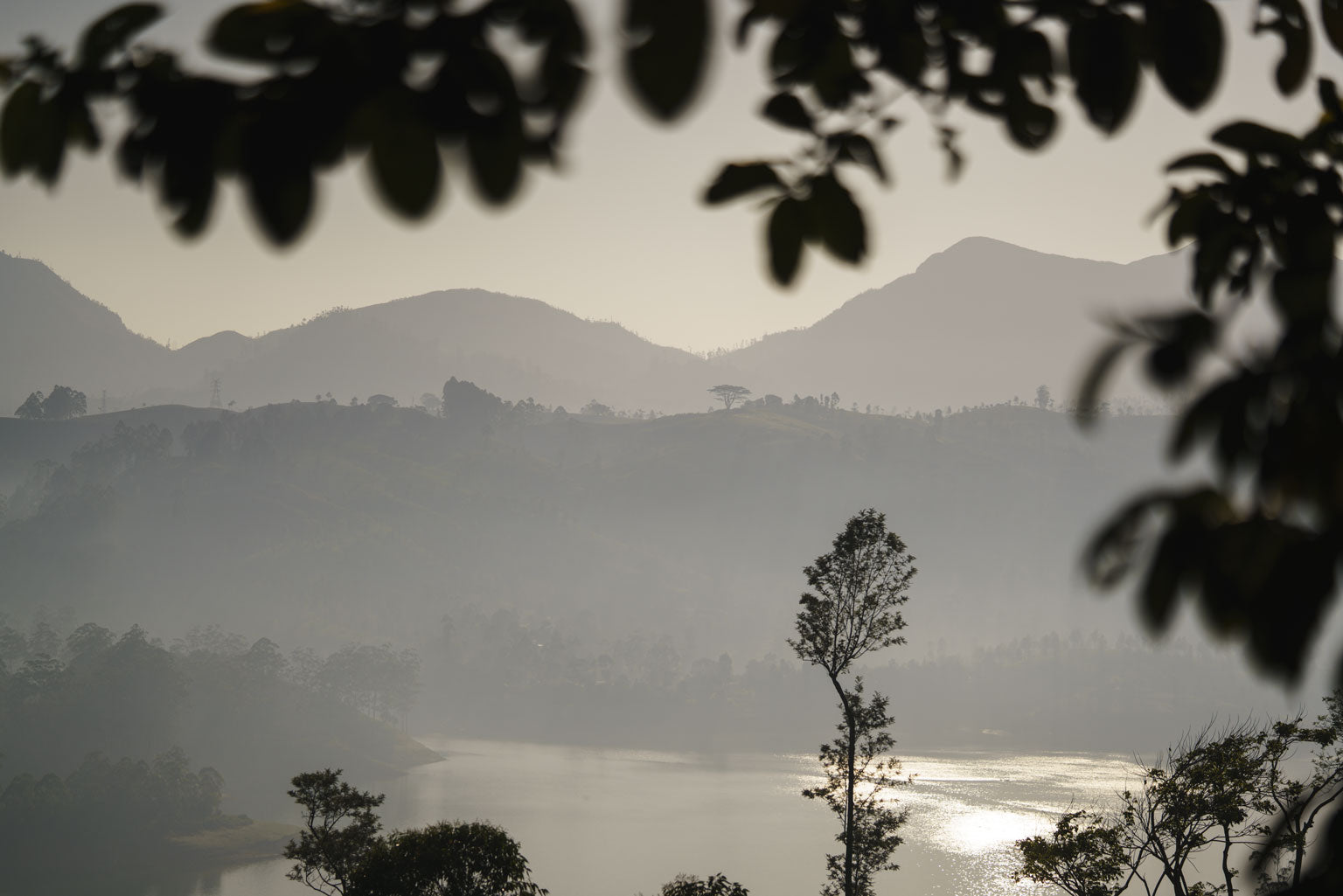 DIMBULA DISTRICT, SRI LANKA
Travel Notes
The Dimbula District is a distinctive part of Sri Lanka's foremost recognized tea growing region, The Hill Country, which also comprises the picturesque Nuwara Eliya District. Dimbula and its location within the Bogawantalawa, also known as "The Golden Valley" was one of the first areas to be planted in the late nineteen century. Per its nickname, the landscape is most notable for its lush greenery, waterfalls and steeply sloping tea plantations growing what is considered the best quality tea on the island. The difficult to reach region is accessible via a long car journey, a train to nearby Hatton, or more easily a float plane landing directly on Castlereagh Reservoir near the highly recommended Relais & Châteaux Ceylon Tea Trails with views of the Dunkeld Estate tea plantation where our storytelling takes place.
The Objects
Exclusive Edition 021 Ceylon Tea B.O.P.
Ceylon black tea has been cultivated in Sri Lanka for just over one hundred and fifty years. First introduced by the British, the island's fertile soils and dramatic sloping hillsides make for some of the best tea growing areas in the world. The requisite two leaves and a bud are plucked by hand and processed to the highest quality standards resulting in grades that produce the most desirable black tea liquor for drinking with milk, as well as those sought out for the finest tea blends.
The Story
TEA TIME IN PARADISE
Herman Gunaratne is one of a handful of native Sri Lankans who were trained as tea masters by the former British colonial tea companies. Gunaratne has worked in the business for over fifty years, and is one of the most successful and recognized tea makers today. As the deputy chairman of Dilmah Tea, he works alongside the innovative founder of the company, Merrill J. Fernando, to ensure their teas establish the criteria for the highest quality standards. Together, they have protected the coveted status of Ceylon tea by inventing the concept of single origin tea, grown and packaged directly on the estates they manage.