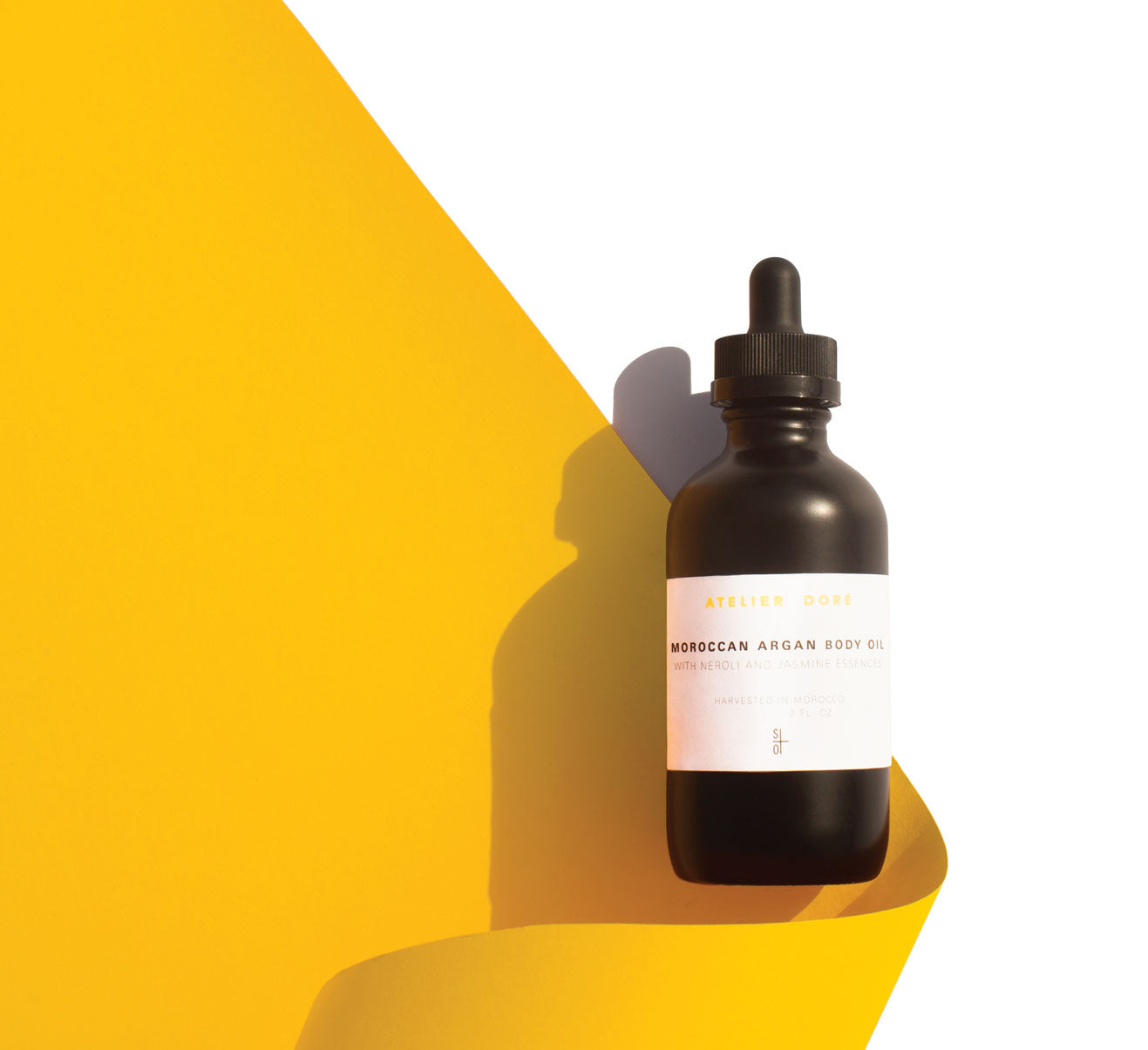 A rich and fragrant body oil made from the fabled argan kernel and accented by the rich floral notes of neroli and jasmine. This body oil was formulated exclusively for S+O and  Atelier  Doré  in a limited run of two hundred two fluid ounce bottles. 
The Story
THE TREE OF LIFE
Khadija El Fakla is a member of the Marjana Cooperative located near Essaouira, Morocco. Khadija works alongside sixty-five local women who harvest and process argan kernels into two different oils, one for culinary and the other for cosmetic purposes. It is believed that the anti-oxidant rich oils derived from the tree have been utilized by the natives for nearly three thousand five hundred years to sustain their diets and beauty regimens.
The Destination
ESSAOUIRA, MOROCCO
Essaouira, Morocco is an ancient port city also known as Mogador. It was likely established as a key seaside trading post during the fifth century before common era by a Carthaginian navigator named Hanno. The picturesque old medina is protected by eighteen century seafront ramparts lying adjacent to the main beach where one can watch the sun slip past the horizon just behind the namesake landmark island. Its serene pace and fresh seafare makes it a destination favored amongst natives and travelers alike.