These mochilas Arhuacan are made from natural sheep wool in three traditional tribal designs taught by mothers to daughters and granddaughters in Northern Colombia. Each mochila is knit-woven by one artisan and purchased directly from their local cooperative for S+O. Objects are handmade by individual artisans and may vary slightly from shown image.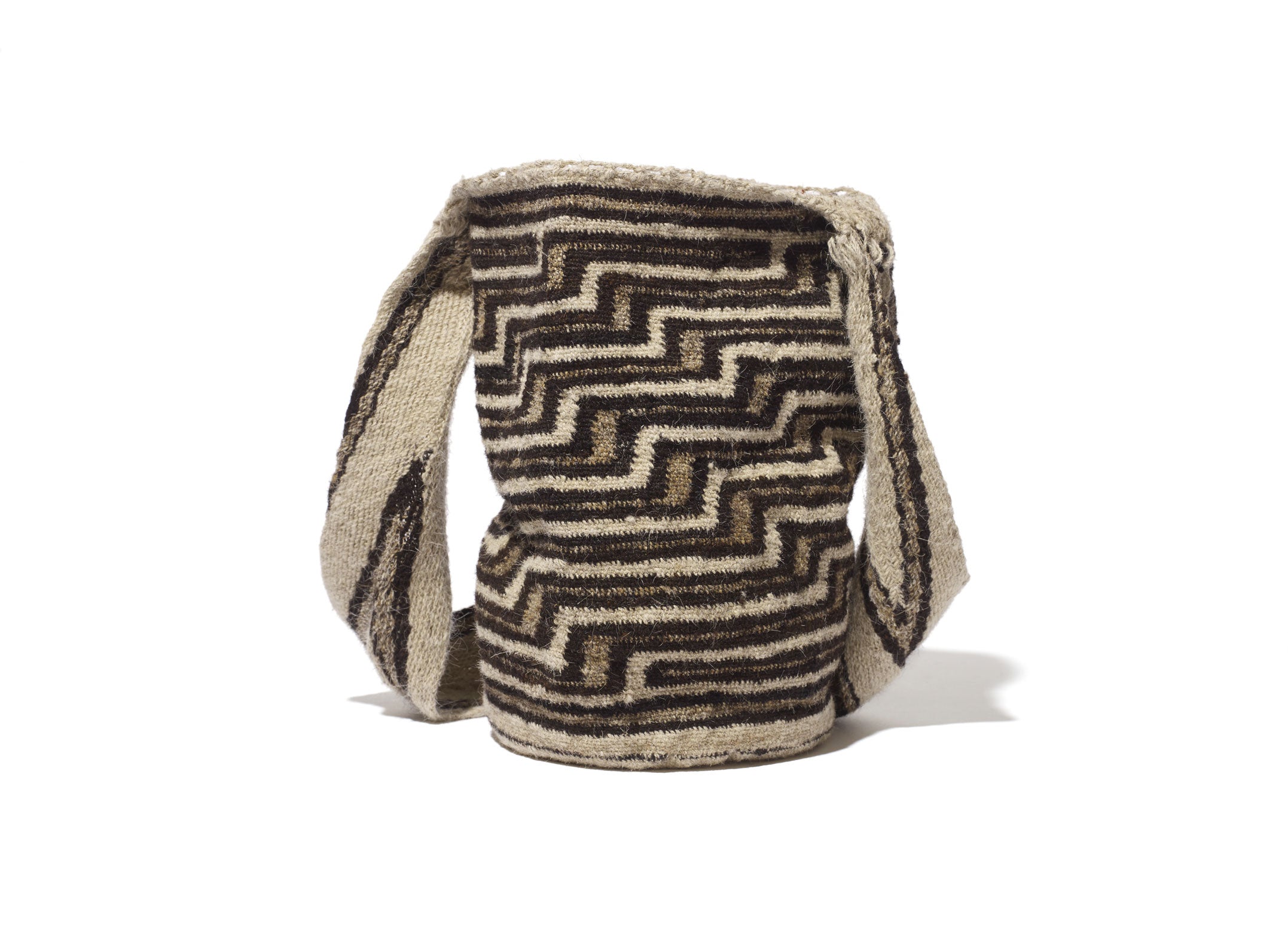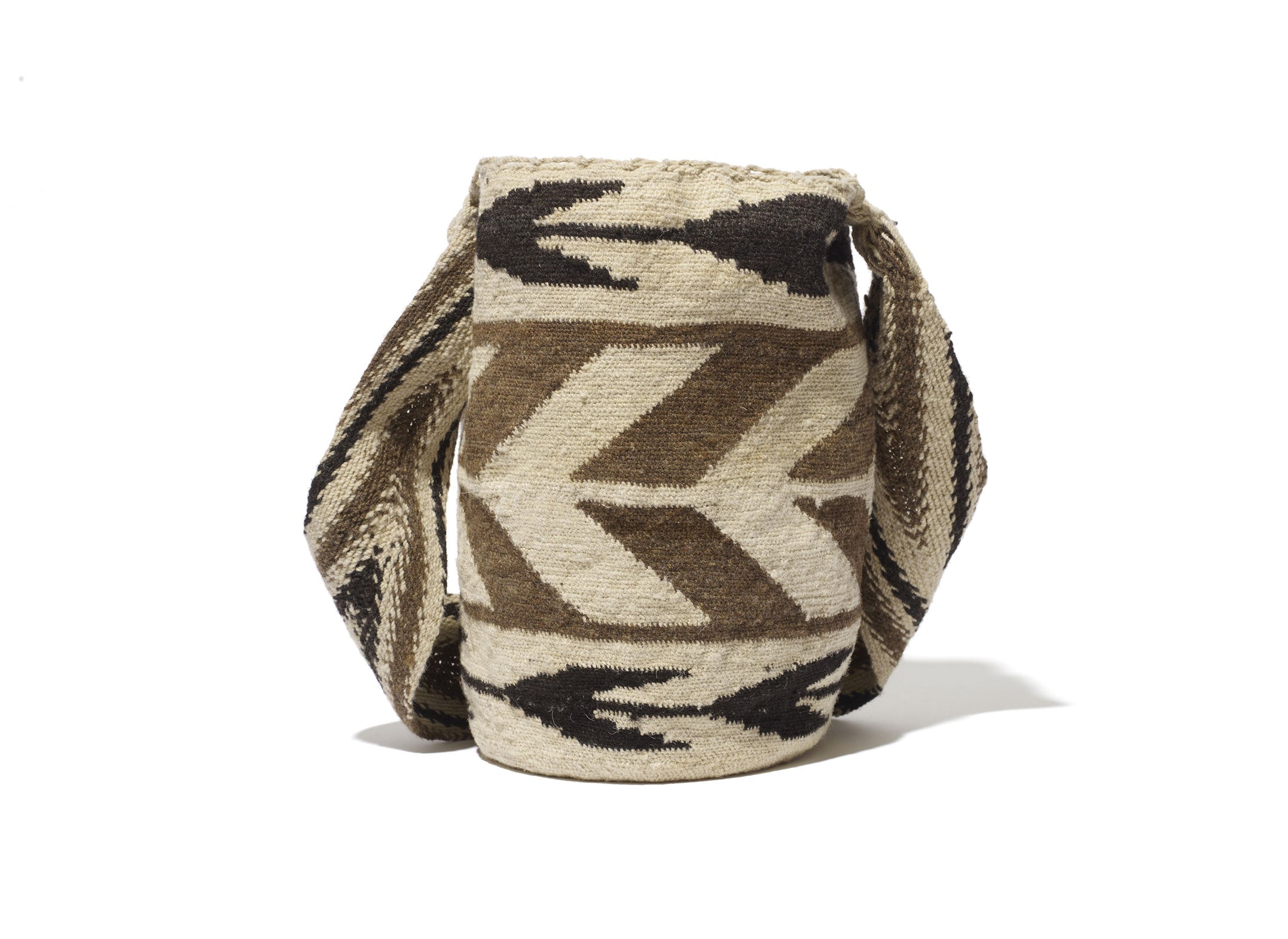 The Story
A TIGHT-KNIT BOND WITH NATURE
Clemencia Perez is an Arhuacan mochila knit-weaver who runs a women's mochila cooperative on her ancestral lands between the Sierra Nevada de Santa Marta mountains and the Caribbean Sea. The predominant design language of the mochila arhuaca is a geometric pattern made from the natural woolen colors from sheep first introduced by the Spanish explorers to the region some five hundred years ago.
The Destination
PALOMINO, COLOMBIA
Palomino is a seaside town meeting the foothills of the lush jungle mountains of the Sierra Nevada de Santa Marta where the most prominent of the indigenous Colombian tribes reside, including the Kogi and Arhuaco. While currently accommodating the intrepid traveler and backpack set, the natural beauty of the setting along with the mystical energy of the nearby tribal lands that offer easy accessibility and myriad accommodations will surely set the destination up to be the Goa or Tulum of Colombia.