Handmade in the Mauléon atelier of the recently retired Basque shoemaker Jean-Jacques Houyou, these naturally constructed espartinak, or espadrilles in French, are fashioned from jute, cotton and rubber. This striped canvas design was notably worn by tileworkers, but reached iconic status due to early twentieth century artists and bons vivants who adopted the style.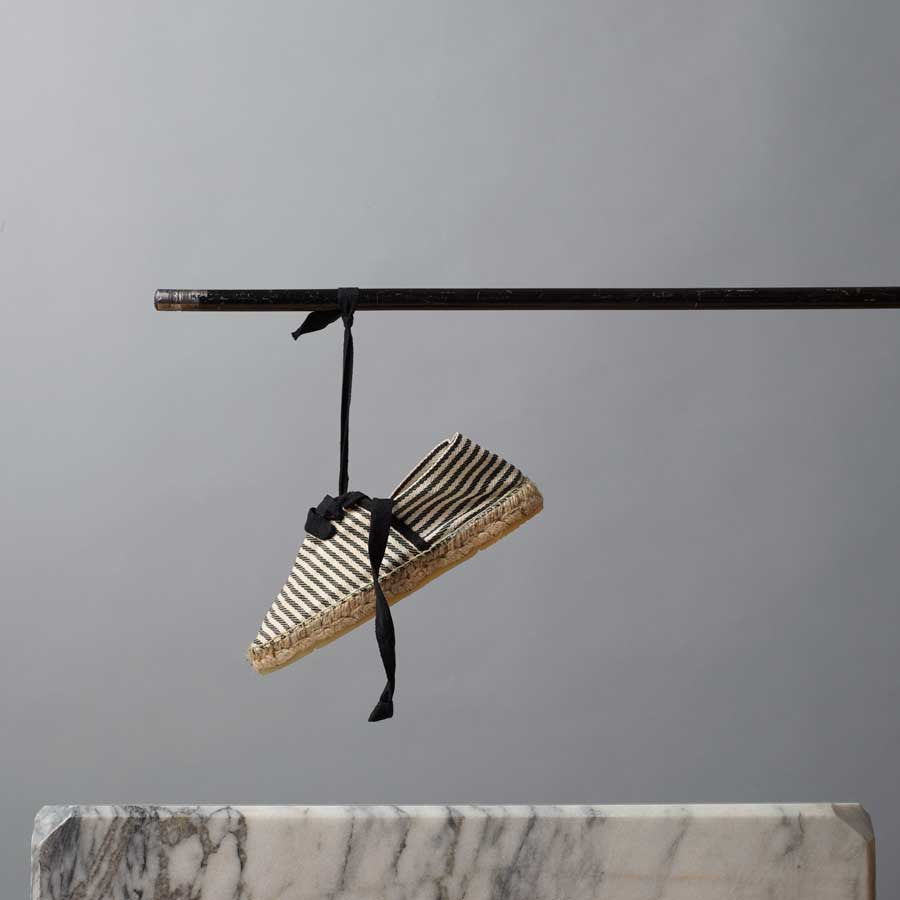 The Story
A Basque Atelier
Jean-Jacques Houyou is an artisan fabricant, or craftsman, making shoes in the French Basque Country. Just over five years ago, he made the decision to focus the twenty-six year old atelier solely on the making of traditional espadrilles. The shoes, fashioned from natural cotton, jute and rubber, are a style of footwear closely linked to his Basque ancestry. This style is recognized worldwide today, yet Houyou owns one of only a handful of ateliers in the region, continuing the tradition in hopes of preserving a culture of craftsmanship for future generations.
The Destination
Euskal Herria
The Basque Country, known as Euskal Herria in the Basque language Euskara, is one of the most stunning regions of Europe. Inhabiting Northwestern Spain and Southwestern France, its landscapes extend inland from the beautiful Atlantic coast to verdant rolling hills to the impressive peaks of the Pyrenees mountains. Travelers are taken with the aristocratic architecture of Biarritz and the Basque houses that line the hills of the charming seaside villages Saint Jean du Luz and Hondarribia. At the same time relaxed and regal, all who visit are as in awe of the pounding surf at Mundaka as they are in awe of the culinary curiosities of Donostia-San Sebastián, where one will find the highest concentration of Michelin starred restaurants in the world.