This pure Persian Rose Water was made from Mohammadi roses, the local name for Rosa x damascena. The roses are cultivated near Kashan, Iran by traditional farming and double-fired copper distillation methods, producing the highest quality rose water in the world. This 30ml bottle can be used as both beauty tonic and for culinary purposes.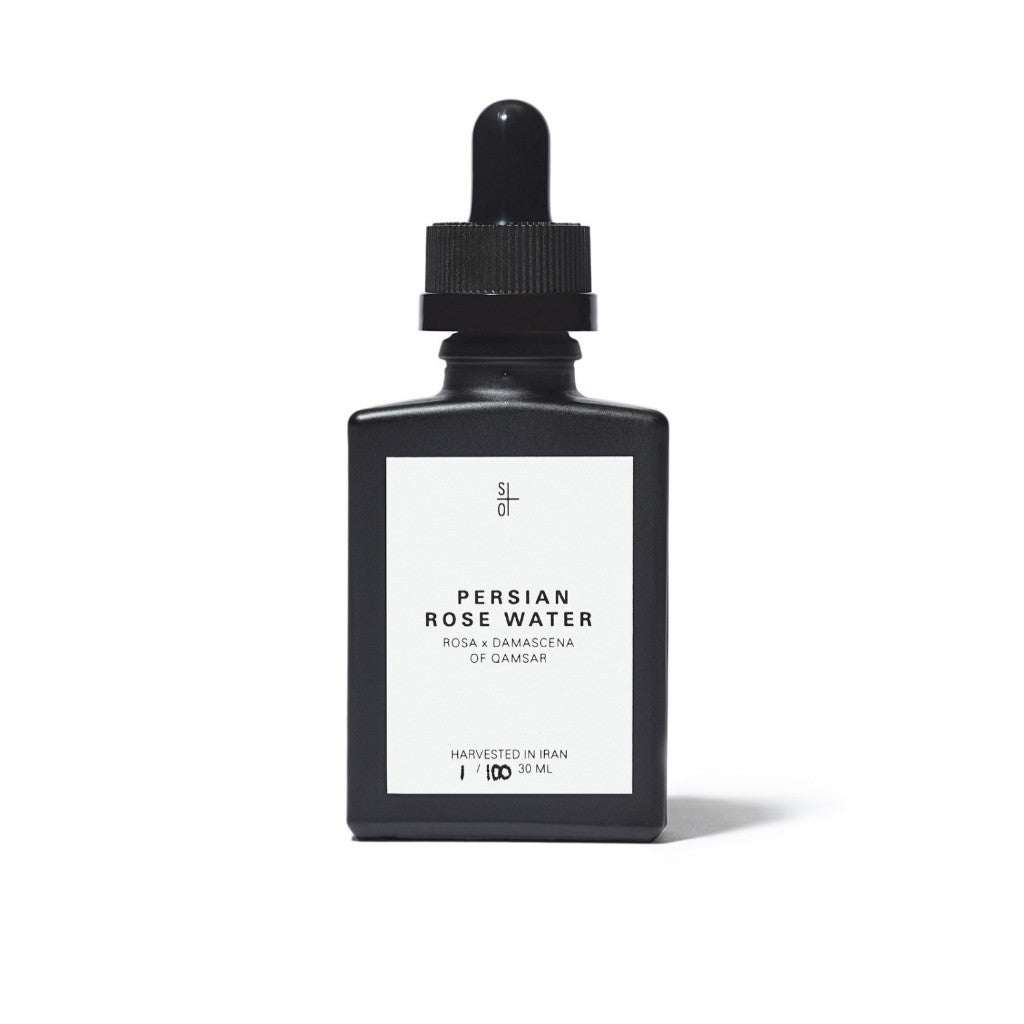 The Story
A MOHAMMADI ROSE
Moshen Ghaffari was born into the tradition of Mohammadi rose water production in the Iranian village of Qamsar, near the town of Kashan. Today, he is both a rose water producer and a museum owner preserving the traditional methods of the local, unique, double-fired distillation process. Mohammadi, is the local name used for Rosa x damascena, the same rose varietal used in Turkey and Bulgaria. However, studies carried out by professors at the Tehran University claim that due to the natural and climatic conditions in the Qamsar fields, the flower has a higher concentration of the essence necessary to make the finest and most sought after rose water in the world.
The Destination
KASHAN, IRAN
Qamsar is a small village in the Isfahan Province of central Iran. As the village is small, the most suitable accommodation and dining options can be found in the nearby town of Kashan.  Kashan is an ancient desert oasis town with a rich history of carpet weaving and other arts presented within a lively main bazaar in a city center full of well preserved, stunning examples of Persian architecture. American, British and Australian tourists require a travel guide to visit, but the sights, sounds and, during rose harvest season, the scents are sure not to disappoint.