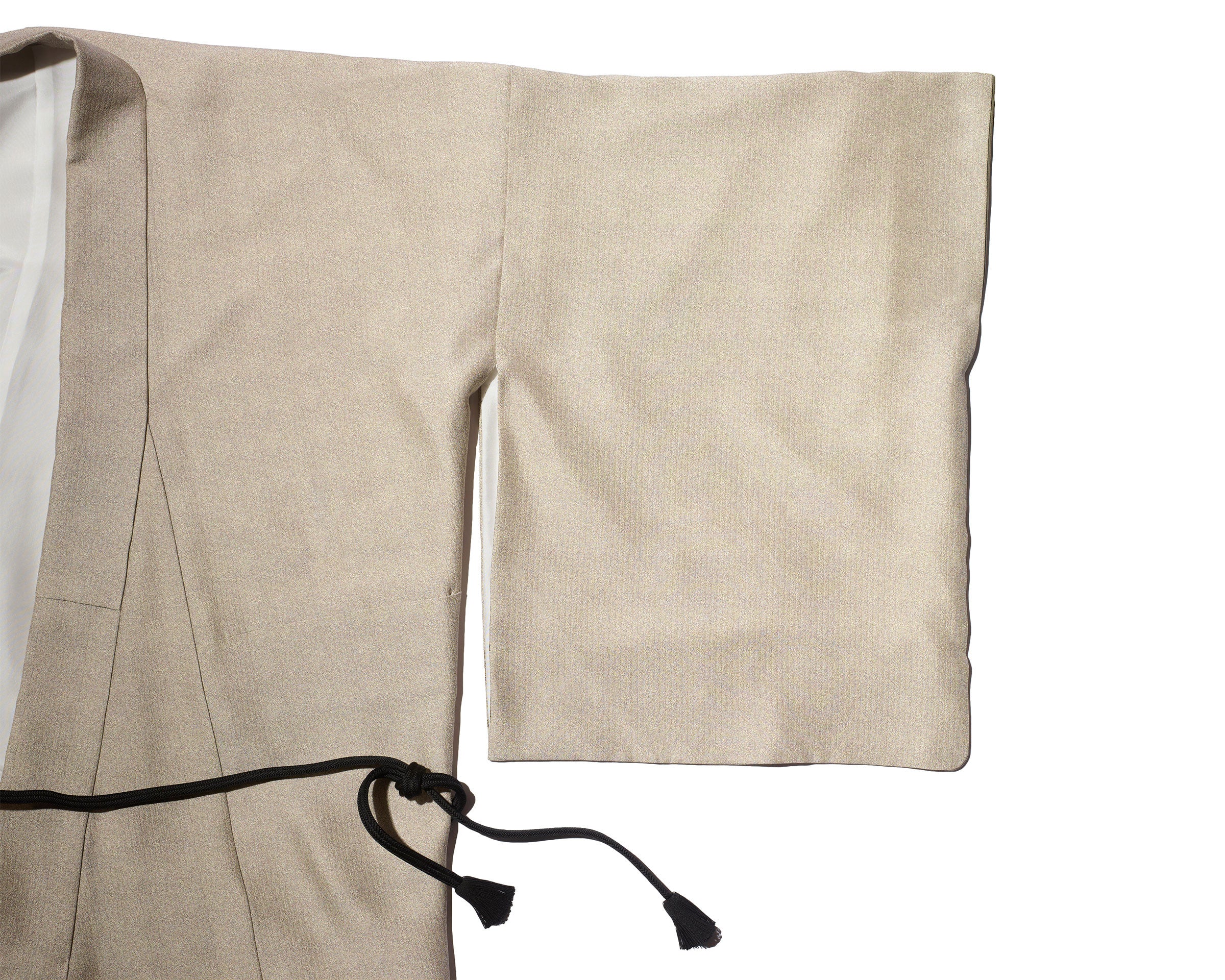 Silk kimonos are deeply connected to the rich cultural history of Japan. The variations of styling are nearly innumerable with designs based on personal stories, natural landscapes, Japanese gods and lucky motifs. A kimono is typically constructed in nearly twenty steps which include the finest silk cloth as a canvas for the artistic creations that are carefully brush-dyed by masters employing the ancient Yuzen technique. Golden embroidery can also be delicately applied in 24 or 18 carat gold to further heighten the luxurious finish of these wearable works of art.
The Story
THE EXPRESSIVE KIMONO
En Isomoto manages production for Chiso, a Kyoto-based, Yuzen-dyeing fabric and kimono house founded in 1555. His role is to ensure the continuation of the invaluable artistry of traditional dyeing techniques, including the hand-crafted, bespoke silk kimono masterpieces that his team of designers, draftsmen and craftsmen specialists create over a period of four weeks to eighteen months, depending on the intricacies of the design.
The Destination
KYOTO, JAPAN
Kyoto was the Imperial capital of Japan for over a thousand years, which left an indelible imprint on the city's charm and old world sophistication. Here, tradition harmoniously balances with modernity. A manicured state of nature melds into urbanity. Rich in meticulously preserved history, this is where one truly begins to understand the roots of Japanese culture.