Taha'a Vanilla Beans, $25
These vanilla beans were farmed on the Vanilla Isle of Taha'a where nearly eighty percent of Tahitian vanilla is produced. This organic vanilla, of the highest culinary quality, was grown in the open air and allowed to naturally dry under the South Pacific sun. Each vial contains two beans harvested in late 2016 in a numbered edition of fifty.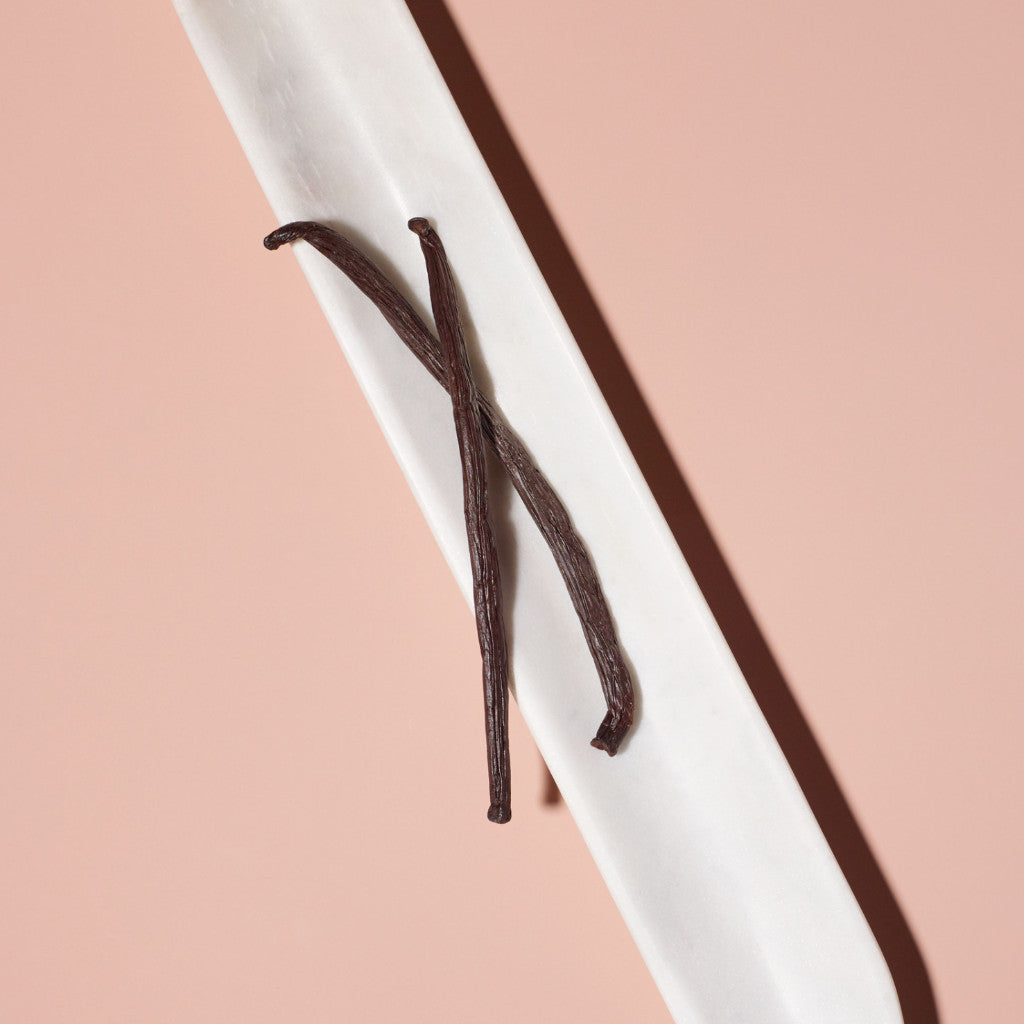 The Story
THE VALLEY OF VANILLA
Ilanda Hioe is a vanilla farmer on the island of Taha'a in the Society Islands of French Polynesia. She cultivates vanilla on a piece of land that her family has owned and farmed for over one hundred years. The vanilla orchid and its beans grow plentiful on the island with Hioe and her family tending to the vines in a traditional manner, never employing unnatural techniques to hasten the growth or the drying process.
The Destination
TAHA'A, THE SOCIETY ISLANDS
Taha'a, known as the Vanilla isle, is a small island in the Society Islands chain of French Polynesia. Accessible only by boat from nearby Raiatea, it sways to the rhythms of the laid-back Tahitian lifestyle with one of the most desirable of all the island resorts just off-shore.