These one of a kind mochila bags were woven by the women of the Wayuu tribe in Cabo de la Vela, Colombia. Once made exclusively for members of their families and community, the graphic patterns and often vibrant coloring of the mochila have become an increasingly coveted carry-all for stylish women around the world. Currently available on Stories + Objects in brown, black and white color ways only in large or small zig zag and arrow patterns. Objects are handmade by individual artisans and may vary slightly from shown image.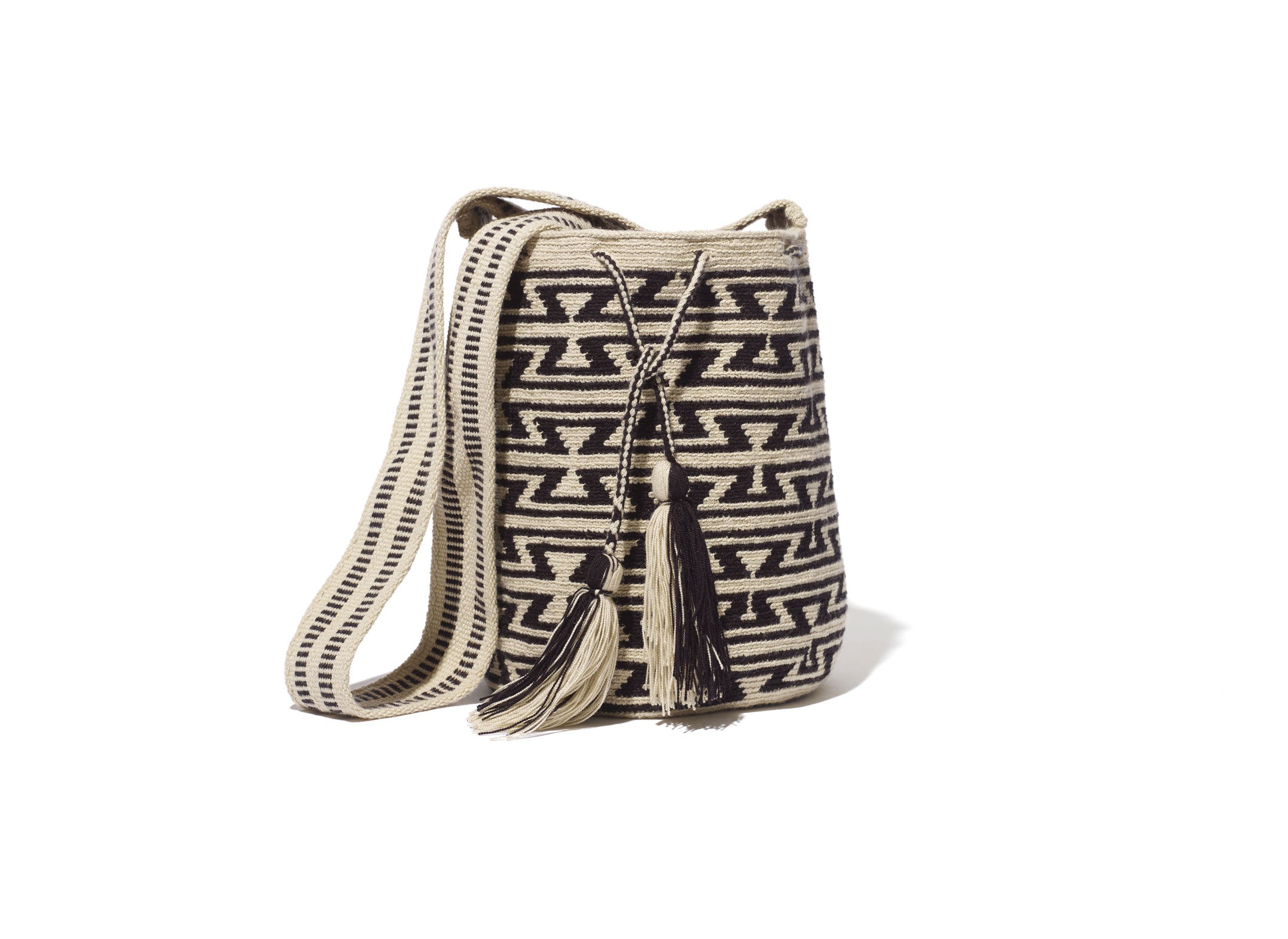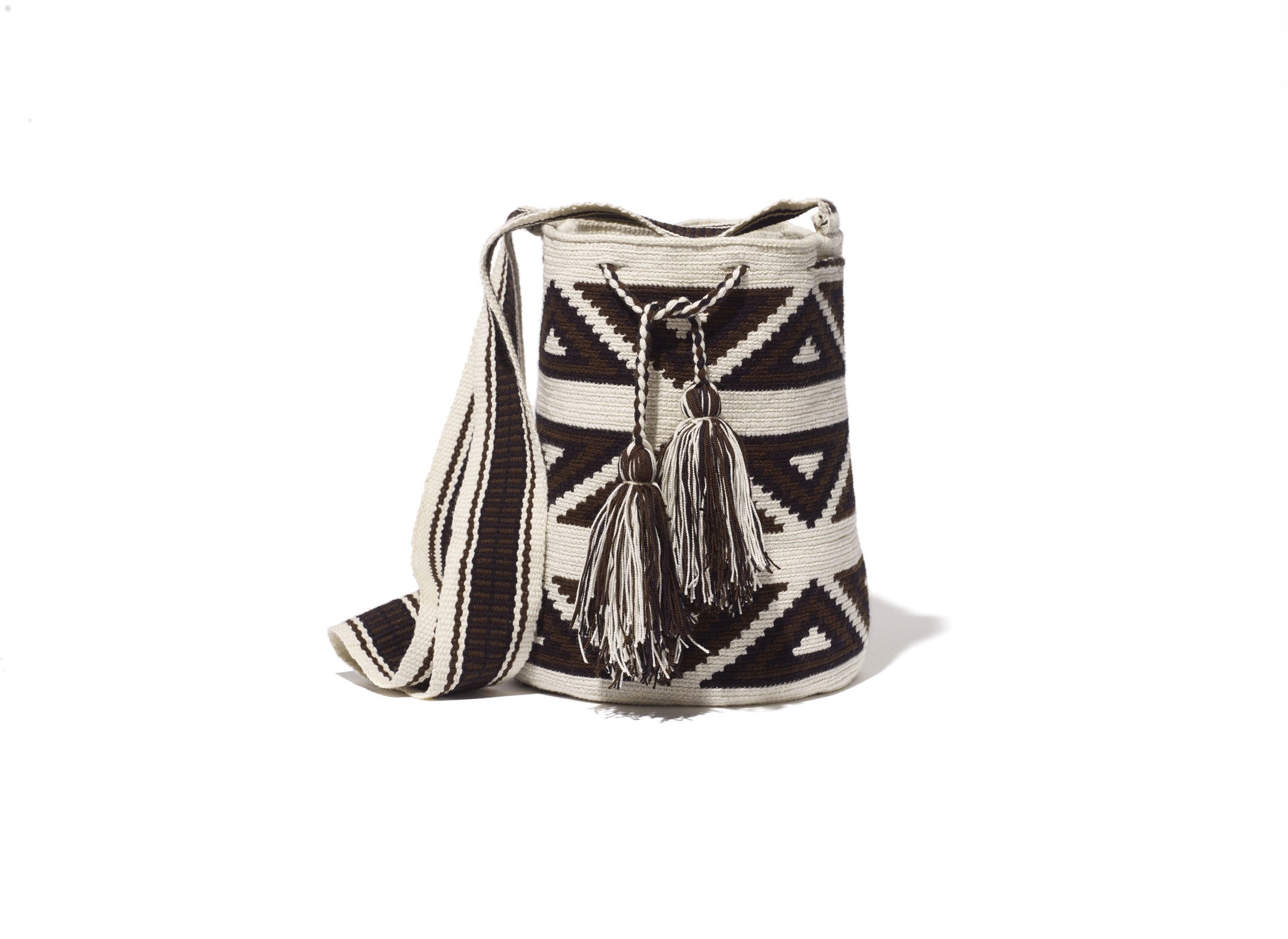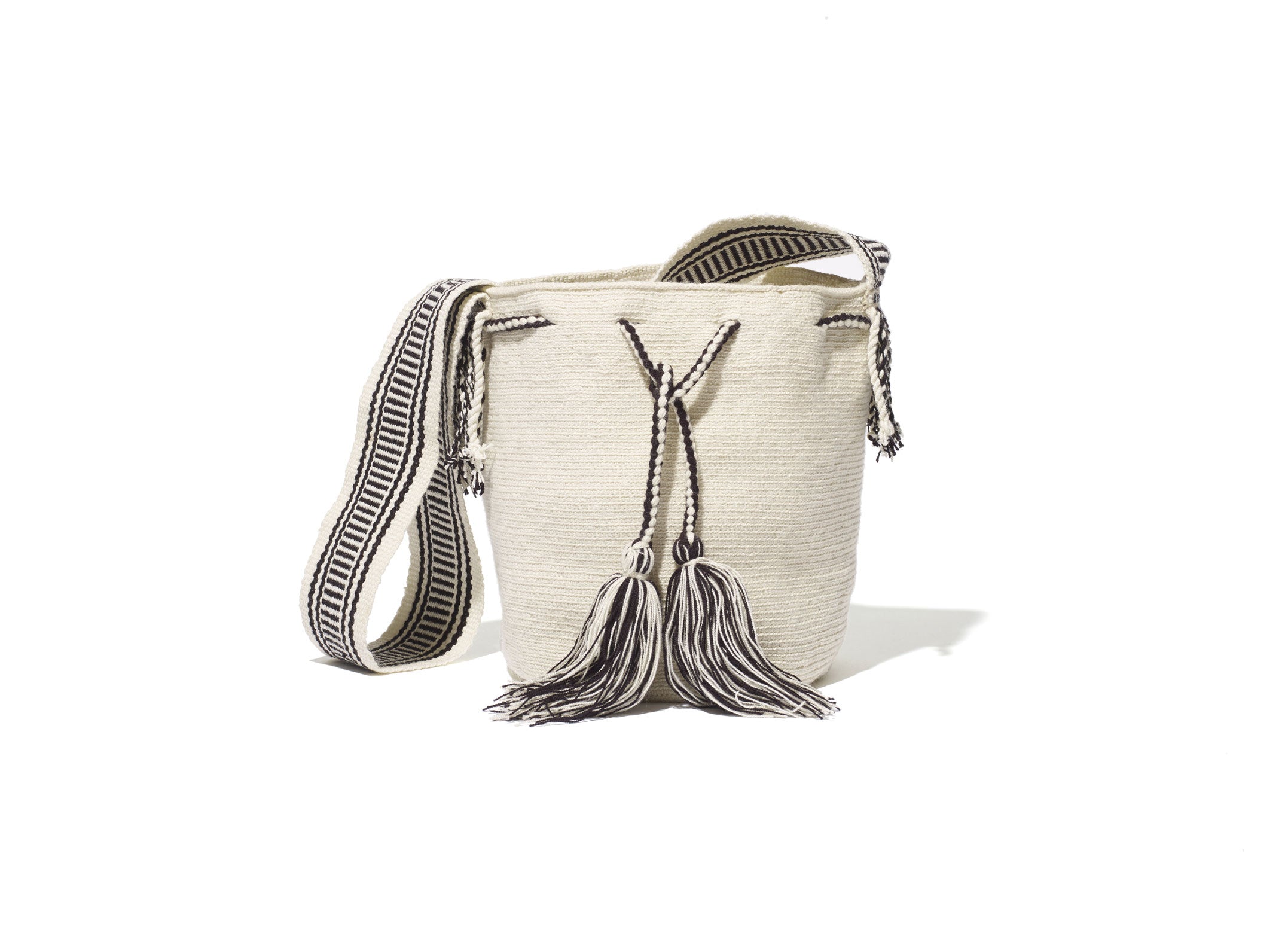 The Story
A WOVEN EXPRESSION OF LIFE
María Concepción Ospina, known locally as Conchita, is a weaving artisan from the Ipuana clan of the Wayuu tribe. Like the majority of women in her community, she learned how to craft high quality chinchorros, hamacas, and mochila, a satchel style bag, in a tradition passed from mothers to daughters. Despite living in isolated, harsh conditions on the La Guajira peninsula, the Wayuu women and their colorful creations are a vibrant expression of their way of life.
The Destination
CABO DE LA VELA, COLOMBIA
Cabo de la Vela can be found on the La Guajira peninsula of Northern Colombia where the unforgiving desert meets the sea in an unforgettably beautiful setting. These ancestral and sacred lands of the Wayuu have recently been discovered as a world-class, kitesurfing destination, making it more and more possible to find transportation and no-frills accommodation on the cape. Due to the remote, off-road location and passage into tribal lands, it is best to travel the region with a trusted tour guide such as Alta Guajira Tours