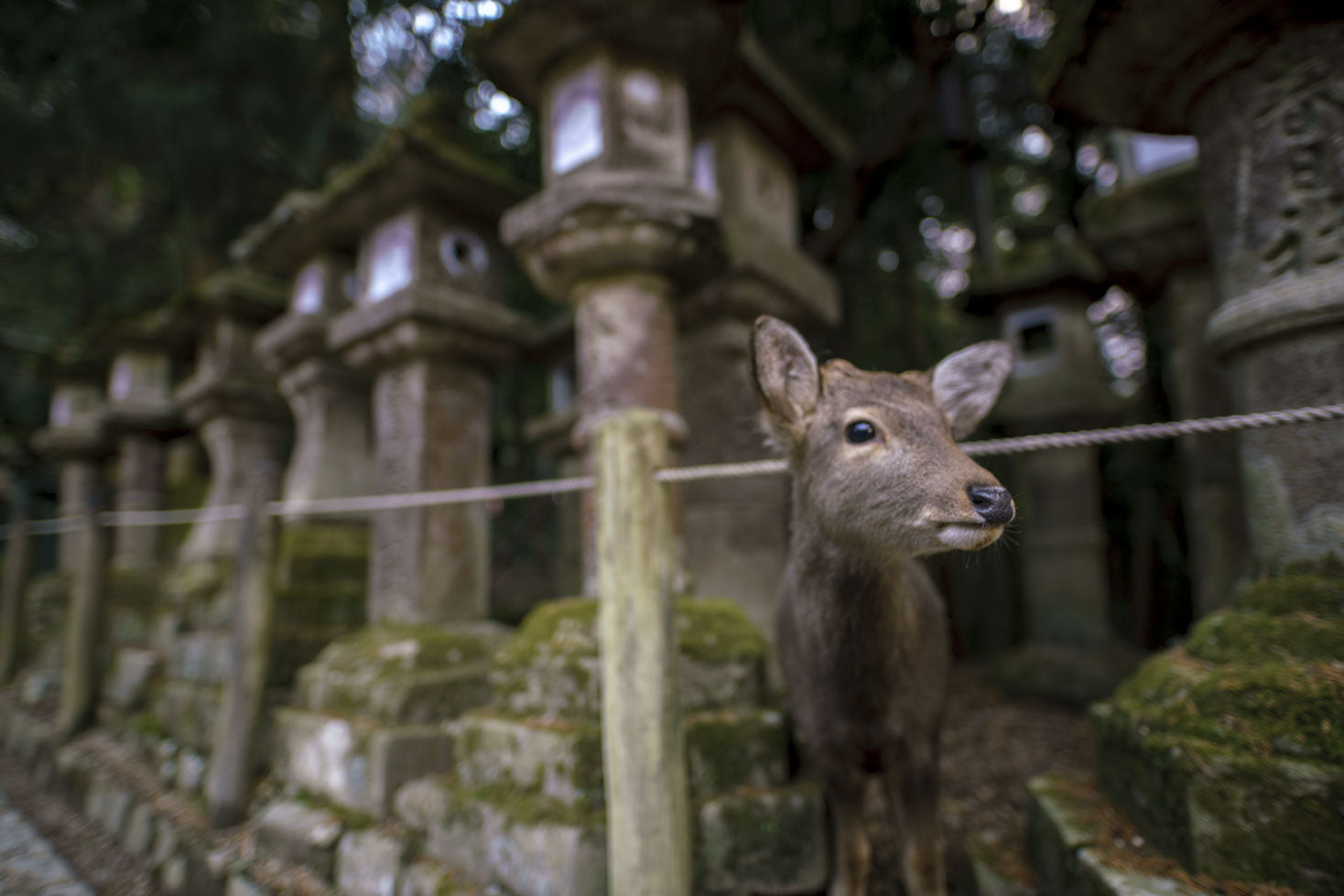 Nara was the first imperial capital of Japan established in the eighth century. Often overlooked for nearby Kyoto, the beauty of Nara, its impressive shrines, collectively designated as a UNESCO World Heritage Site, along with its over-friendly deer make for an unforgettable day trip to a quieter chapter of Japan's history.
Currency
Japanese Yen

Time Zone
Japanese Standard Time
Language
Japanese

Local Cuisine
Japanese
Best time to visit
Year-round

Dress Code
Shibori-dyed cottons
WHERE TO SHOP
The Kikuichi Company
488 Zōshichō,
Nara, Japan 630-8211
+81 120 262 210
Mochiidono Shopping Arcade
Mochiidono-chō
Nara, Japan 630-8144
+81-742-22-2164
YU NAKAGAWA
31-1 Ganriin chō
Nara, Japan 630-8221
WHAT TO VISIT
TEMPLES
TŌDAI-JI
406-1 Zōshichō
Nara, Japan 630-8211
KASUGO-TAISHA
160 Kasuganochō
Nara, Japan 630-8212
KŌFUKU-JI
48 Noboriōjichō
Nara, Japan 630-8213
PARKS
NARA PARK
Zōshichō
Nara, Japan 630-8211
REQUIRED READING
The Objects
Exclusive Edition 017 Japanese Santoku Culinary Knife
The Santoku knife is an all-purpose knife made for slicing, dicing, and mincing. The knife is forged from blue carbon steel, and crafted by Sakai artisans associated with the seven hundred fifty year-old knife company, Kikuichi. The handle is constructed from ho wood and water buffalo horn in an ergonomic design that perfectly balances high aesthetic value with function.
The Story
FORGED FROM THE PAST
Ikuyo Yanagisawa is the fourth generation owner of The Kikuichi Company, an expert knifemaker, born into a seven hundred fifty year-old tradition of sword making. Yanagisawa is continuing in her family's history of master crafted knives with a sharp focus on ensuring the highest quality of handmade craftsmanship remains their differentiator in the ever expanding global knife making market.