Japanese Santoku Culinary Knife, $425
This Santoku all-purpose culinary knife was created by the Kikuichi Company following long-standing traditional practices of Japanese knife craftsmanship. Using the highest quality grade of blue carbon steel, this knife was meticulously constructed in sixteen steps by the artisans of Sakai and Nara. Exclusively available on Stories + Objects in a limited edition of fifty knives accompanied by a wooden box for storage and camellia oil for maintenance.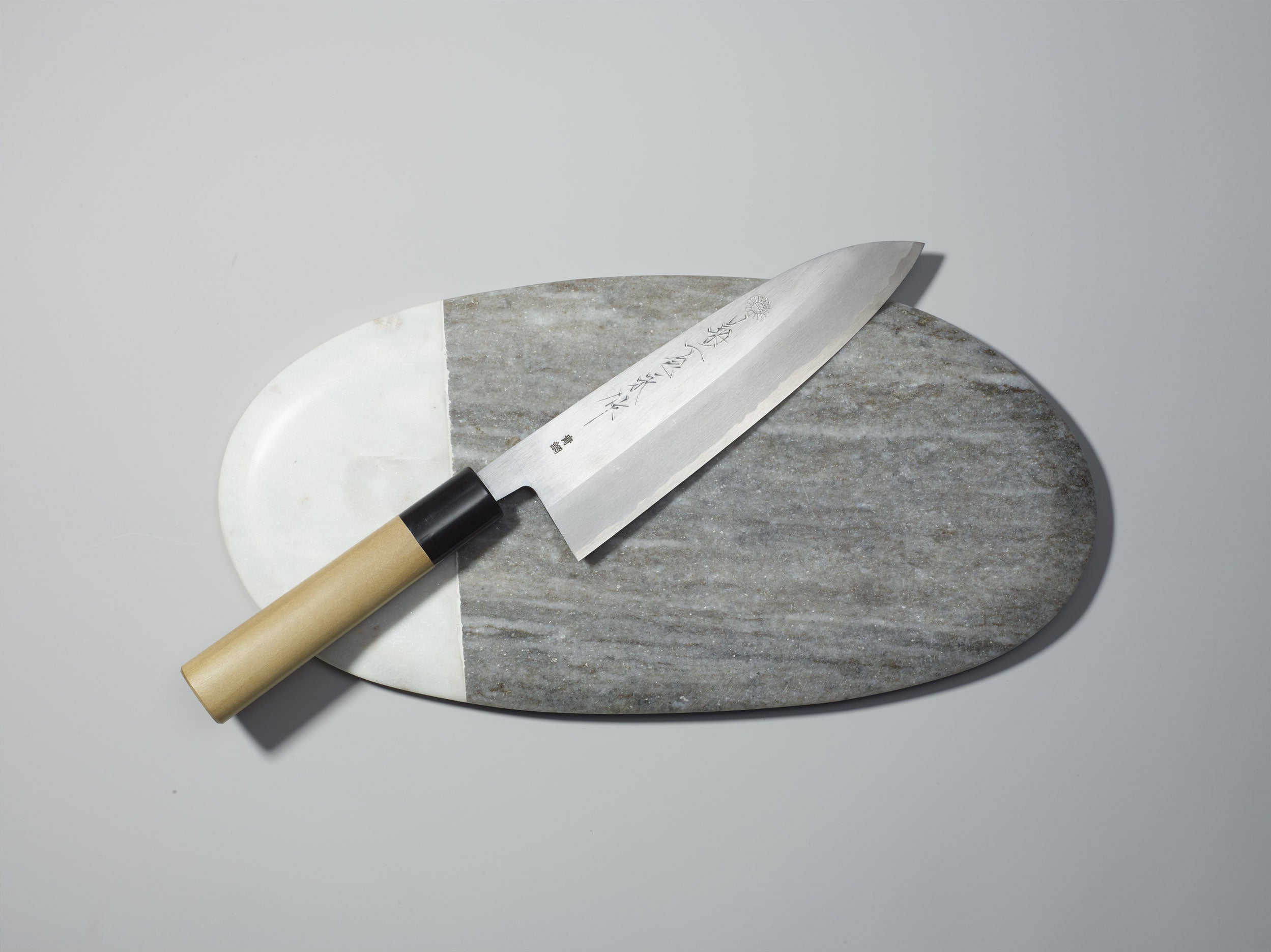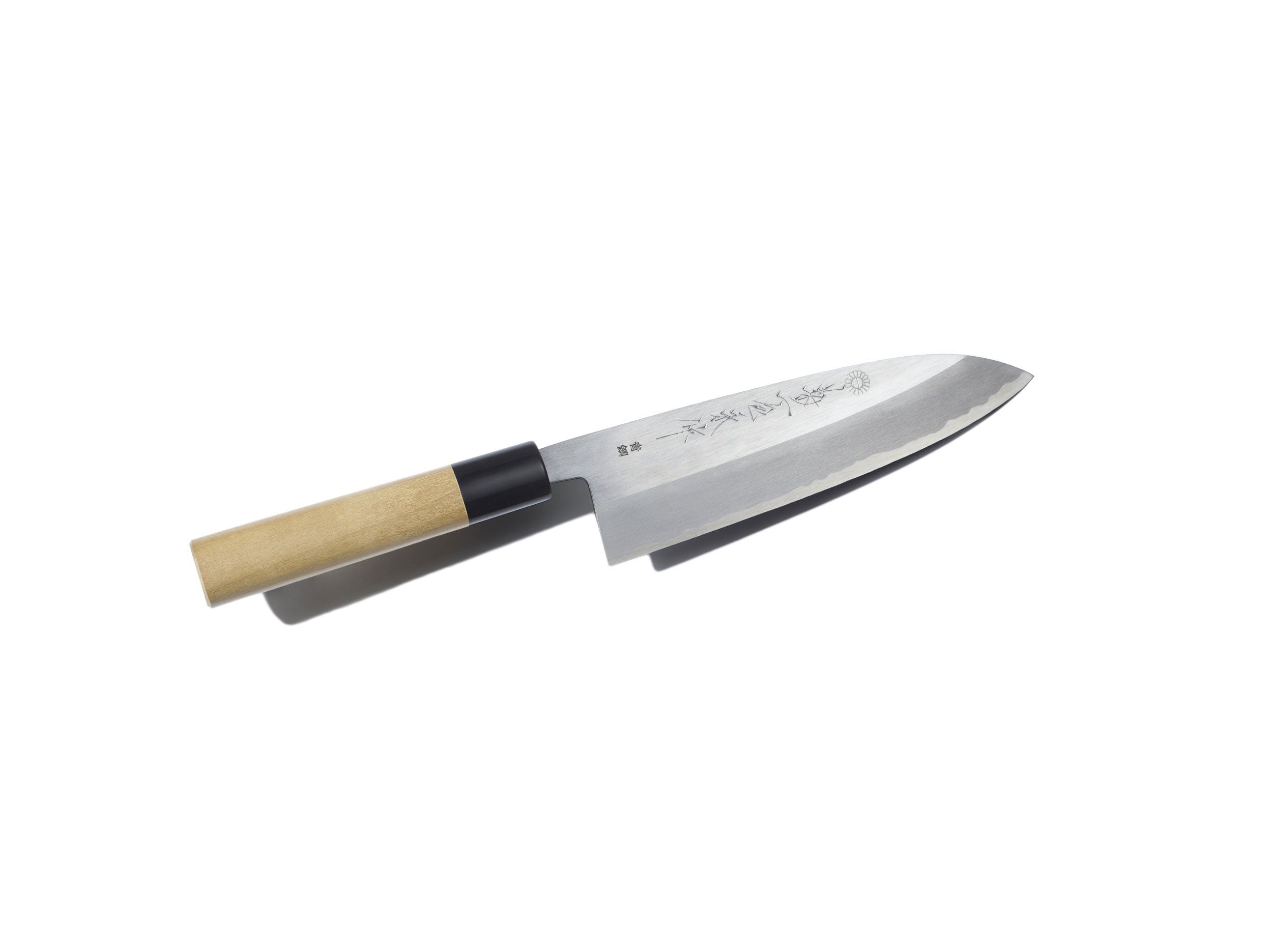 The Story
FORGED FROM THE PAST
Ikuyo Yanagisawa is the fourth generation owner of The Kikuichi Company, an expert knifemaker, born into a seven hundred fifty year-old tradition of sword making. Yanagisawa is continuing in her family's history of master crafted knives with a sharp focus on ensuring the highest quality of handmade craftsmanship remains their differentiator in the ever expanding global knife making market.
The Destination
NARA, JAPAN
Nara was the first imperial capital of Japan established in the eighth century. Often overlooked for nearby Kyoto, the beauty of Nara, its impressive shrines, collectively designated as a UNESCO World Heritage Site, along with its over-friendly deer make for an unforgettable day trip to a quieter chapter of Japan's history.