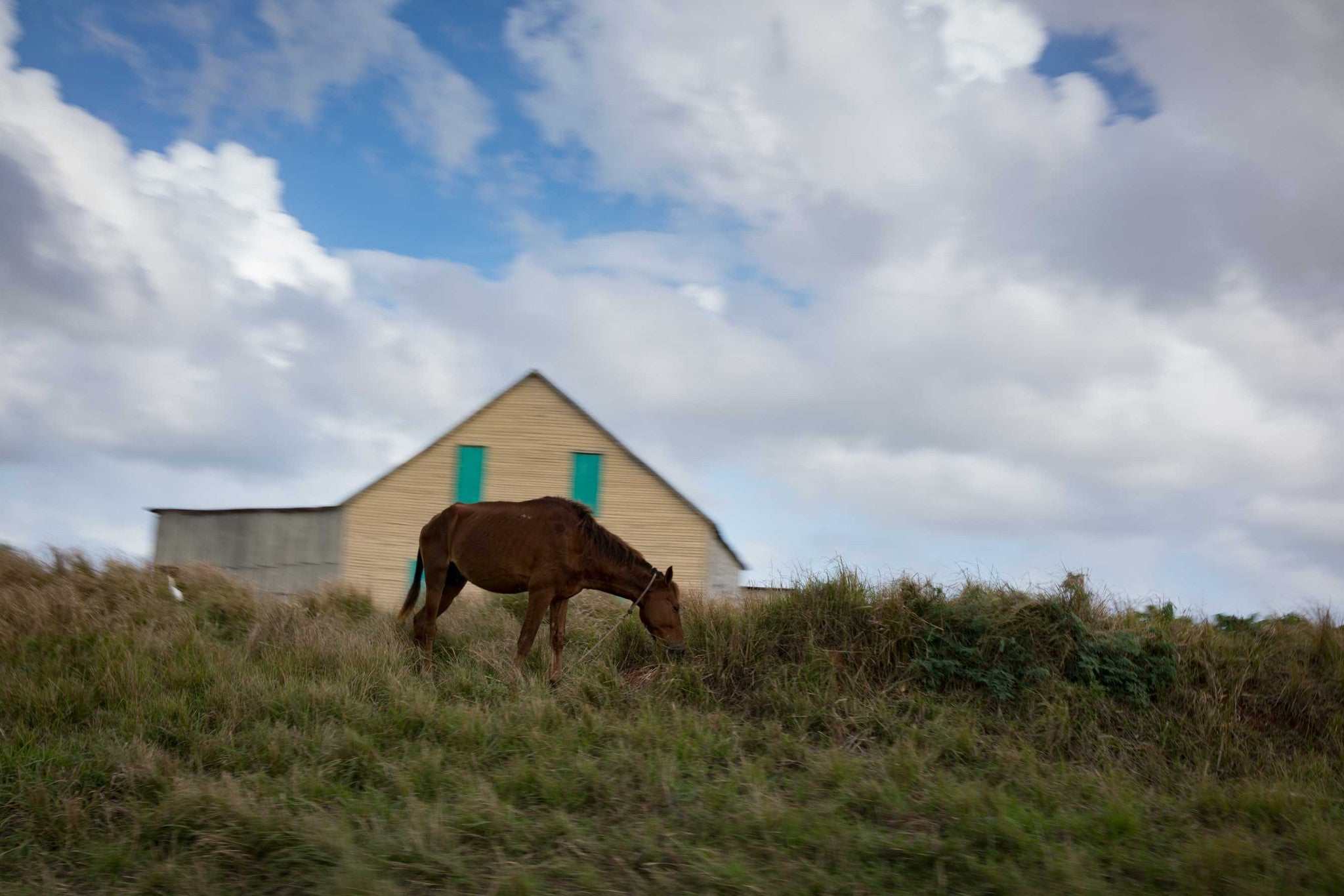 Pinar Del Río, Cuba
Travel Notes
Pinar del Río is a province on the westernmost tip of Cuba. It features some of the most beautiful landscapes on the island, from steep limestone mogotes and verdant green valleys to turquoise waters. The microclimates and incredibly fertile soils have made the area one of the best tobacco growing regions of the world. Although the accommodations and overall tourist infrastructure leaves a bit to be desired at this time, some of the most authentic Cuban experiences await travelers willing to explore a few hours outside of Havana and adjust to the country pace of life in the province.
Currency
Peso CUP \ CUC

Time Zone
Eastern Standard
Language
Spanish

Local Cuisine
Latin, Caribbean
Best time to visit
December - May

Dress Code
Dungarees, Khaki
WHERE TO STAY
Km 25 Carretera a Vinales
Viñales, Cuba
+53 48 79 61 23
Km 1 1/2 Carretera de La Ermita
Viñales, Cuba
+53 48 79 61 22
WHAT TO VISIT
Viñales, Cuba
La Finca El Pinar Robaina
San Luis,
Pinar del Río, Cuba
+53 48 79 74 70
Vega Quemado Del Rubí
San Juan y Martínez,
Pinar del Río, Cuba
+53 58 20 38 39
Guanahacabibes Parque Nacional
La Bajada, Cuba
WHAT TO DO
WHERE TO DINE
Finca Agroecologica El Paraiso
Km 1 1/2 Carretera al Cementerio
Viñales, Cuba
+53 58 85 81
El Palenque de Los Cimarrones
Km 33 Carretera a Puerto Esperanza
Vińales, Cuba
+ 53 48 79 62 90
Balcón del Valle
Km 23 Carretera a Pinar del Río
Viñales, Cuba
+53 48 69 58 47
Paladar La Cuenca
Salvador Cisneros 97
Viñales, Cuba
+53 52 48 67 07
REQUIRED READING
The Objects
Exclusive Edition 002 CIGARRO PURO
This farm-rolled cigar is made from tobacco grown in the Vuelta Abajo, the celebrated farming region of Pinar de Río in Cuba. Many of the farmers who continue the tradition of cultivating the plant come from a long line of ancestors who settled in the area from the Canary Islands of Spain. The Spanish fascination with tobacco began some five hundred years ago after Christopher Columbus discovered the island and dispatched emissaries to the interior of the island where they found the native Taíno participating in smoke rituals to communicate with their idols. Whereas today a Cuban cigar is seen as status symbol or for celebrations, in Cuba all classes of men and women enjoy the cigarro puro as a daily ritual. Available exclusively on Stories + Objects, the cigarro puro is a limited edition memento rolled in Cuban newspaper and presented in a hand-planed Spanish cedar and stone clay humidor.
The Story
AN HOMBRE HABANO
Hector Luis Prieto was thirty-six years old in 2007 when he was awarded the prestigious honor of Hombre Habano, an annual award for the best quality production of tobacco in the cigar industry.As the youngest Hombre Habano in history, having won the award multiple times ever since, Prieto's San Juan y Martinez plantation provides Cuba's Habanos S.A. with one of the most exceptional tobacco blends, grown exclusively for the country's premium cigar brands Cohiba, Montecristo and Romeo y Julieta.
The Story
THE LEGACY OF TOBACCO
Hirochi Robaina is a fifth-generation tobacco farmer in Vuelta Abajo, Cuba's illustrious, tobacco-growing region situated in San Luis, Pinar del Río.

Following the traditions of his ancestors, and most notably of his grandfather Don Alejandro Robaina, Hirochi is at the helm of La Finca El Pinar Robaina, perhaps the most famous tobacco farm in the region, if not the world. Initially known for the high yield of quality tobacco for the wrapper, which is the most difficult to produce, the plantation now focuses its tobacco production on the Vegas Robaina premium cigar brand, exclusively distributed by Habanos SA, the Cuban state-owned tobacco company.