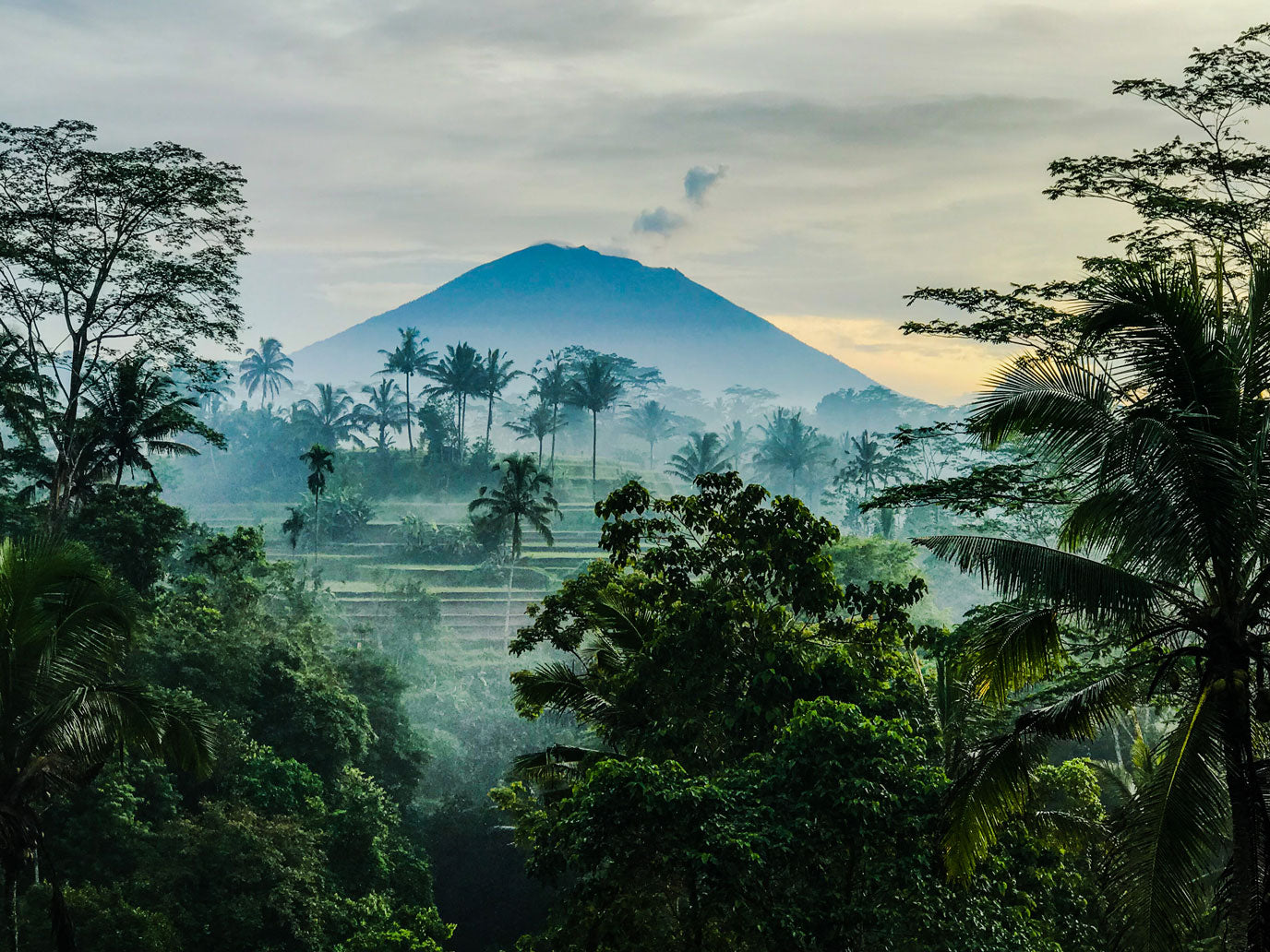 Bali is known for its idyllic beaches and surf breaks, but a more relaxed and verdant beauty awaits travelers willing to traverse the land to the more pristine jungle and rice paddy landscapes surrounding Ubud. The UNESCO designated water canals and sacred flowing rivers dominate the scenery which is a welcome respite from the cacophonous and chaotic streets of Kuta, Seminyak and beyond. Ubud town is a lively, yet more relaxed, mix of locals and artistic-leaning ex-patriots which means there is a nice balance of the quiet nature one desires and high quality amenities. Traditional Balinese culture and design is a focus with hotels like COMO Uma Ubud offering unique experiences to guests to delve into the essence of what makes the island such a unique and wonderful place to visit.
The Objects
Exclusive Edition 022 BALINESE DESIGNED JEWELRY BY JOHN HARDY
John Hardy was founded on Bali in 1975 as an artisan collective dedicated to creating one-of-a-kind jewelry and preserving the rich heritage of the island. At the forefront of the sustainable luxury movement then and now, John Hardy's extensive jewelry offerings are diverse in design, but still thoughtfully inspired by the cultural motifs, nature and people of the notable Indonesian paradise. Each piece of jewelry is designed and carefully handcrafted by the master artisans employed at the company's workshop near Ubud, Bali.
The Story
AN ARTISAN WAY OF LIFE
Ni Made Rentini is a jewelry artisan employed at John Hardy, a luxury jewelry brand established in Bali, Indonesia in 1975. John Hardy is known for its dedication to preserving the traditional arts of the Balinese culture through its hand-crafted jewelry made exclusively from ethically sourced gemstones and reclaimed silver and gold. Rentini has mastered the craft of chain weaving over the twenty years she has spent working at the company. She likens her work process, although more complicated in the nature of its design and materials, to that of the weaving skills passed down from generation to generation and used in the communities to fashion the offerings for daily temple rituals.