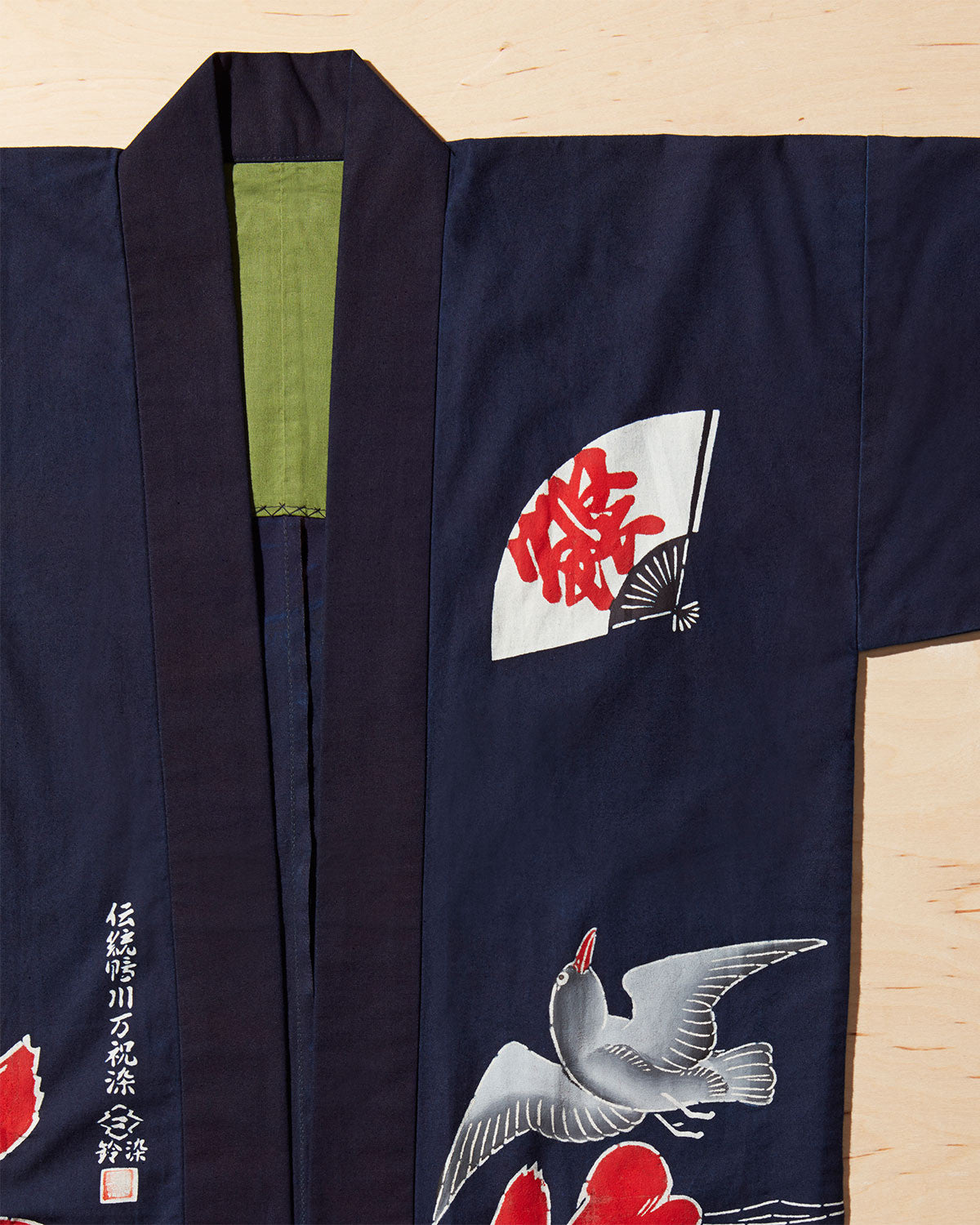 This hand-painted and hand-sewn Japanese maiwai hanten jacket was created by maiwai master, Kosuke Suzuki and his son, Riki, for their family owned atelier named Suzusen. The Suzuki family are one of three families continuing in the tradition of making these boldly colored statement jackets and kimonos worn as a festival garments by Japan's highly esteemed fishing community. Each hanten jacket is made to order for Stories+Objects in a process that takes two to three months.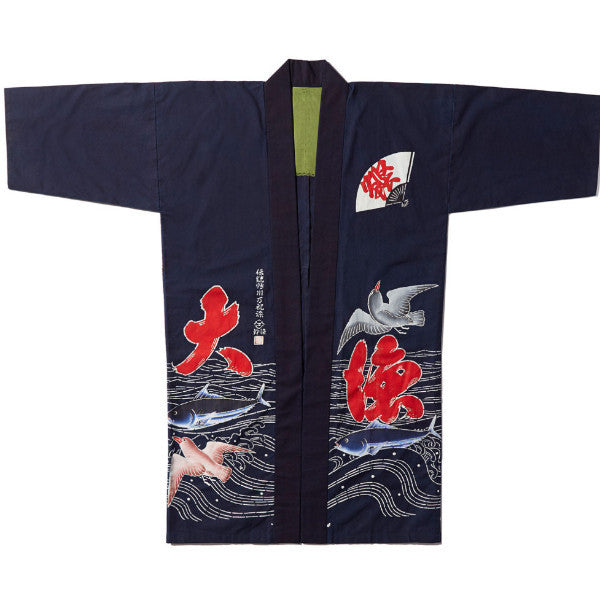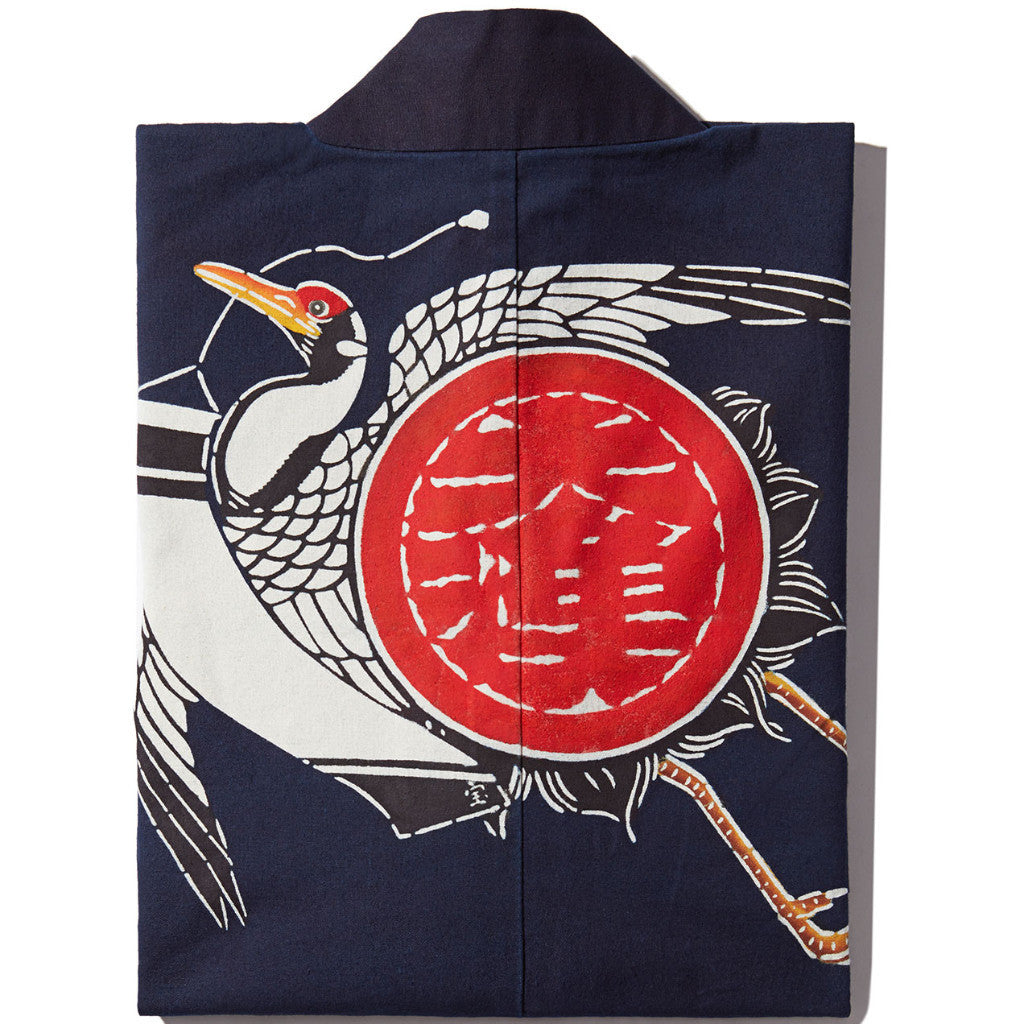 The Story
THE MAIWAI SPIRIT
Kosuke Suzuki is a Japanese master teaching his son, Riki, the craftsmanship skills necessary to continue the two-hundred year-old tradition of Maiwai ceremonial garment design. The hand-painted and hand-sewn kimono and hanten jackets made in their Kamogawa atelier are meticulously crafted by applying methods honed through years of observation and deliberate practice.
The Destination
KAMOGAWA, JAPAN
The town of Kamogawa lies within the Chiba Prefecture just a two-hour train ride south of Tokyo on the Pacific Coast. The town is mostly known as a laid back fishing suburb, and home to a popular marine aquarium park. A visit to Kamogawa can easily be enjoyed as a day trip from Tokyo when one needs a break from the pulsating city and a moment to relax in an unfussy seaside setting with fresh, salted air, and perhaps partake in the budding surf scene.