Sourced directly from the traders at Salalah's famed souk. This frankincense blend contains the two highest grades, Hoojri and Najdi, both harvested in the green mountains and rocky deserts of the Dhofar region by traditional methods used by local Bedouins for thousands of years.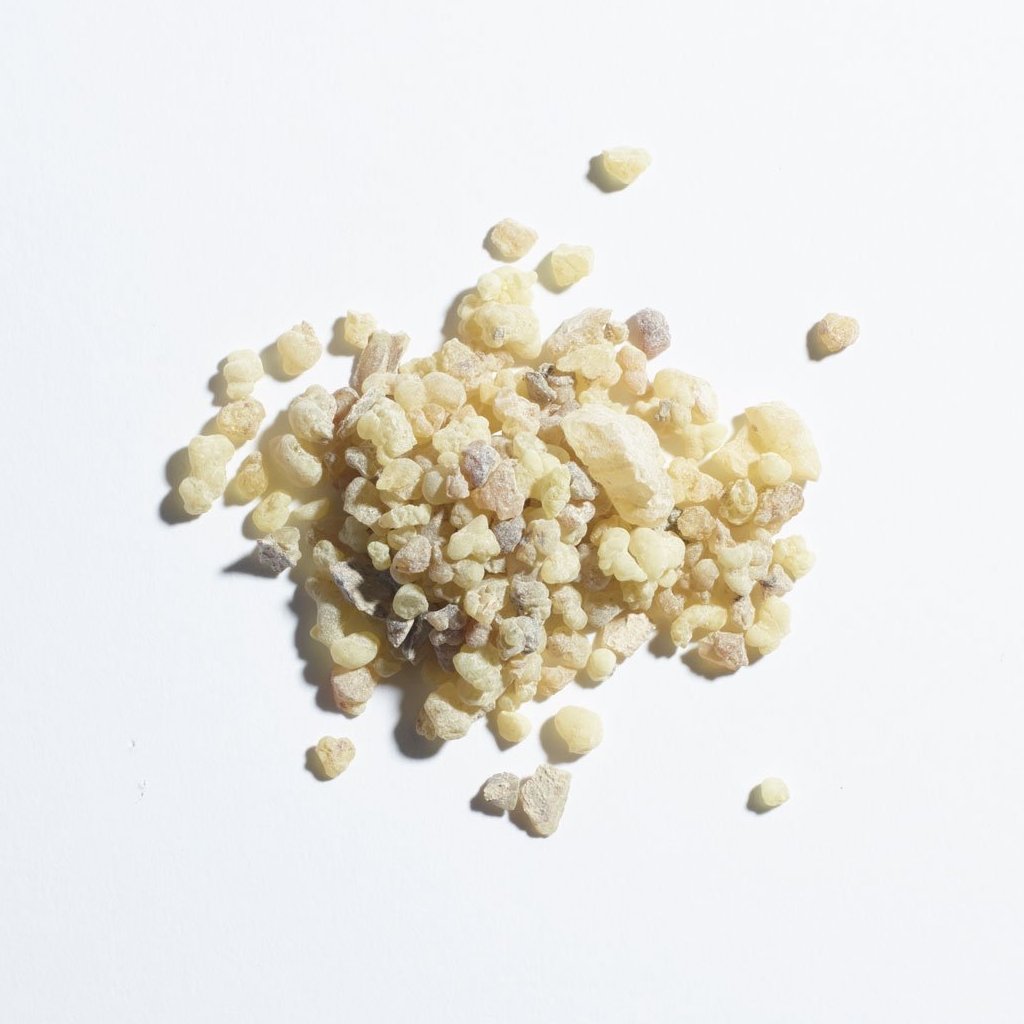 The Story
THE MYTHIC MILK
Suhail Al-Mahri is a Bedouin guide living in Salalah, Oman. Al-Mahri is from Oman's largest tribe of Bedouins, the Al-Mahri, from which he takes his name. Bedouins usually spend harvest season taking shelter from the heat, wind or even rain within the caves of the wadis where the resin is found. Al-Mahri, along with many of his tribesmen, continues to believe in the medicinal and mythic attributes of frankincense, known locally as Al-Luban, meaning "from milk."
The Destination
DHOFAR, OMAN
The Dhofar region of Oman offers a diverse landscape of supreme beauty stretching from the Arabian Sea coastal shores to the Rub' al Khali, the world's largest sand dune area. The area yields the best quality grades of frankincense. Visitors come from all over Arabia to see the spectacular greening of the mountains and low-lying areas during the Khareef season between July and September when the rest of the peninsula is unbearably hot. Local tour operator Marhaba Dhofar can assist with customized overnight excursions within the incredible landscapes S+O witnessed on our story travels.